We are excited to highlight the success and hard work of PHD members who have been accepted to graduate and professional schools across the nation. Get to know our future scientists, educators and health providers by hearing their stories and learning from their advice below!
Biography:
I was born in Sinaloa, Mexico and brought to the United States at the age of 3. I grew up in Phoenix, Arizona and was unaware of my undocumented status until the age of 16. At the time, my single mother had just had a stroke and I attempted to obtain a job to provide for our family. I remember approaching an Arizona lawyer for advice regarding my immigration status. I will never forget his words. It was his expert opinion that "[I was] no one and that [I would] never be able to obtain a post secondary education despite my exemplary academic and extracurricular record." I remember these words, not out of resentment, but out of gratefulness for instilling in me a determination to fight relentlessly to realize my dreams. Seven years later, I have not only obtained my Bachelor of Science with honors, but have begun the journey to my lifelong dream of becoming a physician.My desire to become a physician has stemmed from the knowledge of knowing my mother gave up her profession as an MD in our native country. She longed for a better life for me than what Mexico would hold for us in the future, and for that I am forever grateful. My hope is to become a bilingual physician who intimately understands the struggles of the community I am serving, my Hispanic community.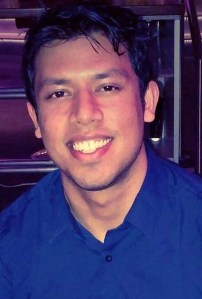 Biography:
I was born in Bangladesh and came to America when i was two years old. I grew up in New York City and I aspired to become a doctor from a young age. I majored in Biomedical Engineering at the City College of New York. My career goals include combining my background in engineering with medicine to provide compassionate and personalized patient care while simultaneously improving that care through research and design.
Biography:
My family and I immigrated from South Korea in 1998. I want to become a physician to balance inequality through healthcare.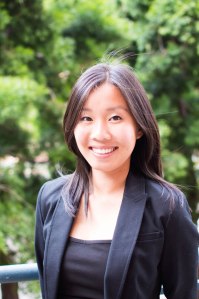 Biography:
I was born in Mexicali, Baja California, Mexico to Chinese parents and moved to Calexico, CA, when I was twelve. I went to community college and then transferred and graduated from University of California, San Diego, in 2012. Given the challenges I encountered as an undocumented immigrant, I am particularly interested in the relationship between health and cultural, educational, and linguistic factors. I chose to pursue a career in medicine and a graduate program that will allow me to better understand and alleviate the socioeconomic determinants of health in underserved and immigrant communities.
Biography:
I was born in Mexico City, Mexico and my parents made the journey into the US, where we settled in a trailer park in Barrio Logan, San Diego, California. I was accepted into The Preuss School UCSD, every low­income minority's dream school, a gateway to the best education and eventually, a passport to a top university. In 2014, I received my bachelor's degree in physiology and neuroscience from the UC San Diego (UCSD). After completing UC Irvine's Postbaccalaureate program, I will be the first DACA student to ever attend UC Irvine School of Medicine PRIME-LC program.
Biography:
Mithi del Rosario immigrated to the United States from the Philippines at the age of 5. She graduated from UCLA in 2006 and spent ten years working on a range of projects spanning autism research and pipeline programming for underrepresented minority students. Mithi has published her work in Academic Medicine, Oxford Bibliographies, the Journal for Autism and Developmental Disorders, and Autism. Motivated by her own experiences as an undocumented student, she began working with PHD in 2013 to build on advocacy efforts aimed at expanding undocumented immigrants' access to health and higher education. In 2016, Mithi started her first year of medical school at the David Geffen School of Medicine at UCLA–the culmination of a 12-year, pre-health, undocumented student journey, and the beginning of the professional training toward becoming a physician. Through medical school, Mithi will continue to work on advocacy and mentorship for the PHD community."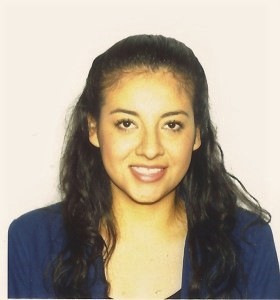 Biography:
I was born in a rural agricultural area in Jalisco, Mexico where I grew up until the age of 12. There were no medical centers nearby and community members were forced to drive upwards of an hour to get to the closest clinic. The lack of available medical care left me with a sense of powerlessness and sparked my interest in medicine at an early age. This career goal was difficult for me to achieve in my native town of San Jacintito as we only had a primary school. As a result of the lack of resources in Mexico, my parents decided that it would be best for us to move to the United States.
Being an undocumented student was challenging because I was not eligible for financial aid and internships that many students receive or participate in. I felt powerless and believed that I could not apply to college. When I told my counselor and a close teacher about my status during my senior year, they lacked the information to guide me. However, one day, I met a mentor who worked at a program called UC Davis Talent Search. He was the first person to tell me that I could actually go to college. He provided me the necessary information and support during my college application process changing my life and teaching me the importance of mentorship. Inspired by my mentor, I chose to reach out to high school students in similar situations while I attended American River college as the Latinos Unidos club Co-chair and a member of the Puente program.
During my senior year at the University of California Davis, I had the opportunity to volunteer at Knights Landing student run clinic. I learned that there is a great need for doctors in rural areas. Growing up in a rural area, I know that our communities can feel isolated. I still remember the "thank you for taking care of me" after members from Knights Landing visited our clinic, and I knew that's what I wanted to do for a living. I want to provide primary care to rural community members.
After graduating from UC Davis in 2012, there were times when I was almost convinced that I would not be able to attend medical school. After been approved for Deferred Action for Childhood Arrivals, I had hope that I had a better opportunity of gaining an acceptance to medical school. I decided that it was time to send my applications to medical schools in 2014. Pre-Health Dreamer's Medical Applicant Cohort provided me not only guidance and information, but with comprehensive support. Recently receiving an acceptance to medical school, I now know that my dream of pursuing medicine will no longer be just a dream, but a reality starting this Fall of 2015. I grew up feeling powerless seeing my family struggle to obtain health care because of lack or resources and health insurance. I cannot wait until the day I will be wearing my white coat, working as a family doctor. I am hopeful that I will be able to help ease other people's feeling of powerless by providing health care and continue helping students to pursue their own passions.
Biography:
I was born and raised in the Malaybalay, Bukidnon, Philippines. Every since I was young, I have always dreamed of becoming a doctor due to one inspiring physician who saved my life. I know its a cliche, but hearing the stories about the incident pushed my initial interest towards a healthcare profession. Nonetheless, it was not until later in high school that I truly dedicated my pursuit towards healthcare; more specially to become an Osteopathic Physician.
Biography:
Originally from Chile, I arrived in the United States at the age of 9. Growing up undocumented has driven me to be involved in social justice work. As a scientific researcher in training I am interested in creating novel therapies for illnesses that can be easily affordable and accessible to marginalized communities.
Biography:
I was born and raised in Mexico. I arrived to this country when I was 17 years old. Pursuing an education as an undocumented student was obviously a daunting task to say the least. Consequently I chose a career that could potentially reward all my efforts. What a of a better way to reward my efforts than to pursue biomedical research with a direct inpact on human health.
Biography:
I was born in Guadajalara. I am pursuing a career in nutrition because I am interested in utilizing my expertise to help improve the quality of life of everyone.
Biography:
I came to the United States when I was 10 years old. It did not take too long to realize that having to learn a new language while becoming accustomed to the American culture would become one of the most difficult yet long-term rewarding moments of my life. As I became the first one in my family to obtain a bachelor's degree, I decided to keep pursuing higher education and attend dental school. I am currently a second year dental student at the University of Pittsburgh School of Dental Medicine and the Vice President of the Hispanic Student Dental Association chapter at my school.
Biography:
My family and I migrated from Acapulco, Mexico to our home Southeast Los Angeles in 2004. Thanks to all the sacrifices my parents have done since arriving in Maywood, California, we are currently celebrating my recent graduation from Bennington College with a concentration in Molecular Biology and Chemistry. During my undergraduate career, I was privileged to work in various laboratories at Bennington College, University of Southern California, and City of Hope, where I was able to collaboratively contribute novel knowledge in the understanding of HIV-1 restriction, skin cancer initiation and novel treatments for triple negative breast cancer. My teams' findings have led to co-authored publications in The Journal of Biological Chemistry, Breast Cancer Research and Treatment, and The Journal of Student Research. In addition, a group of Bennington students and I established an advocacy organization for the isolated, undocumented Latino migrant workers living near Bennington, Vermont, utilizing resources from the College and the town to build a community of support for recreation, education, and health care services. I will soon begin a PhD program in Cancer Biology at the Irell & Manella Graduate School of Biological Sciences at City of Hope this Fall of 2015. The dream is to contribute novel findings in cancer research to advance our understanding of this malignant disease affecting our communities and to develop novel therapeutics and technologies.
Biography:
Hello, I'm Walter. I came from Honduras at the age of 17 to work in Los Angeles. I attended adult school shortly after turning 18 to learn English. For more details read the story below.
Biography:
Hi! My name is Johanna Montoya. I am currently a first year PA student. I am originally from Lima, Peru, I came to the U.S when I was eight years old with my mom. My path to becoming a PA hasn't been easy, being a Dreamer has had its difficulties, as I am sure you guys are very well aware. However, I have always found a passion for giving back to others and a passion for medicine. Being part an underserved community as an immigrant I have found, that there is a lack of Hispanic medical providers in this country. That is why as I pursuit my career, I look forward to working not only to serve the Hispanic community but the overall underserved communities in the U.S. As a future PA, I find that the flexibility that the career provides would allow me to serve these communities to my full potential.
Biography:
I'm twenty-two years old who was born in Trinidad and came to the United States of America at the age of five. I graduated high school in three years and received my bachelor's degree in biology at CUNY City College. I'm August, I will be attending Sophie Davis' PA program. I would like to fill the gap of personalized and individualized health care. Also, I inspire to further the understanding and accessibility of LGBT health.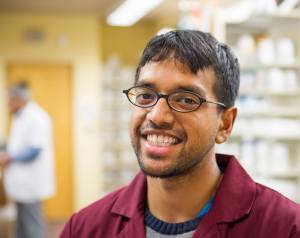 Biography:
My family came to the US in 1994 as asylum seekers from Bangladesh and India, I was born in India. Our case lingered in the US for 12+ years until the court finally denied our request. My parents were ultimately deported in 2009 after our home was raided in the summer of 2008. I was a science nerd for as long as I can remember, but pharmacy appealed to me because it best intertwined my interests in biochemistry and community advocacy. I see the pharmacist as a person who can help patients who otherwise would not get access to healthcare, build resource networks to get the proper care they deserve.