We are excited to highlight the stories of PEEP participants across the nation, who are striving to attend graduate and health professional schools. Get to know our future scientists, educators and health providers by hearing their stories and learning from their advice below!
Bio:
Carlos is a DACA recipient, who moved from a small town belonging to the state of Michoacán, Mexico at the age of 12 and currently resides in California. He graduated with a B.S. in Finance and a B.A. in Spanish back in Spring 2012 from San Jose State University. In Fall 2015, he started a self-guided post-baccalaureate premedical program with the assistance of a premedical counselor. He is going into his last two semester before applying to medical school. As a future physician, he wants to work with low-income and disadvantaged communities and focus in chronic disease prevention, such as diabetes and hypertension.
Bio:
Pratishtha is currently residing in Maryland. She migrated to the states when she was 10 years old. She constantly felt that school was a cultural adjustment and an adaptive challenge but also a safe haven. A few weeks prior to high school graduation, she was accepted to Howard Community College, Rouse Scholars Program. The Rouse Scholars Program focuses on community building and resource sharing, this ideology greatly helped her maximize the few resources available to her as an undocumented college student. She graduated with an Associates Degree in pre medicine in December 2011. With no assurance of state or federal policy relief, future seemed uncertain. Although accepted to University of Maryland Baltimore County (UMBC) for spring 2012, her parents could not afford international student tuition at a 4 year institution. Her family moved to California so that she could continue higher education. She attended West Los Angeles College, Santa Monica College, and UCLA extension classes with hopes of starting at a California 4 year institution in fall. Plans quickly changed as DACA was announced on June 15th 2012. They moved back to Maryland and she started University of Maryland Baltimore County (UMBC) in Fall 2012. She graduated with a Bachelors of Arts, Biological Sciences in May 2014. She recently (July 2017) left her part time job as an emergency medical scribe at Baltimore Washington Medical Center, Glen Burnie Maryland. She is currently employed full time as a nursing assistant/clinical technician at Johns Hopkins Hospital in the medical ICU.
Her earliest aspirations to become a physician stem from "DAP" (DisAbility Awareness Program) day in 7th grade. She was paired with a women with severe rheumatoid arthritis and her service dog. Her will to live a full life and tend to herself was exemplary. Ironically, Pratishtha was inspired by the extent of her abilities. She was aware of but not intimidated by daily challenges.
The experience made her curious and excited to learn even more. In the following years she volunteered with the school's Red Cross blood drives, became a peer mentor, and took gifted talented science courses. She knew that she wanted to dedicate her life to learning and improving the lives of people suffering from varied illnesses.
Furthermore, like other immigrant families, her parents moved to the United States for better opportunities, a second chance. Due to being undocumented, her parents had little to no access to healthcare. As a college student, she realized that her family's struggle is shared amongst many ethnic, racial, and socioeconomic minorities. She also realized that the authentic disparities faced by families without any healthcare are often overlooked or ignored by policy makers. Basic resources were least available to those who needed them the most. These affirmations and many experiences at patient's bedside in the emergency department and the medical ICU have encouraged through the journey.
Bio:
Rodolfo is a first-generation college student. He was born in Oaxaca, Mexico and was brought to the United States at four years of age. He is currently pursuing a degree in Chemistry at California State University of Fresno. Throughout his years in school he has been active and involved with his community. He has completed over 200 hours of community service at his local elementary school as a volunteer tutor. In college, he joined the Health Careers Opportunity Program (HCOP) that provided him the opportunity to tutor college students in organic chemistry. Through this program he was given the opportunity to accomplish 160 clinical hours at Valley Children's Hospital job shadowing hematology/oncology physicians and inpatient pharmacist. He also completed 120 hours of community service with the Leukemia and Lymphoma Society serving blood cancer patients that required assistance. HCOP introduced him to the UCSF Fresno Latino Center for Medical Education and Research and eventually he was hired as a tutor for their Doctors Academy program. He also worked with HCOP for two summers as a tutor for incoming college freshman that were pursuing a career in medicine. As of now, he is currently working at a retail pharmacy as a pharmacy clerk, as a tutor for the doctor's academy program, and a tutor for organic chemistry. During his leisure time, he enjoys playing soccer with local friends, playing video games with his siblings, playing with his two dogs, and traveling. His primary goal is to become an acute care pharmacist and return to the central valley to serve socioeconomic disadvantaged communities. He wants the community to have a familiar face but also wishes to encourage and motivate students to pursue a career in medicine.
Bio:
Carmen is from Lima, Peru. She immigrated to the United State 13 years ago and she is a first-generation graduate from her family. She graduated from YHC with a major in Biology and minor in Chemistry. She has faced many challenges due to her status. She has heard many "no"s in her life, but has never given up. She has worked hard, trying to become more well-rounded, and to provide resources for her community. She is a medical assistant and through her job, she has seen the need for bilingual providers who can relate to the community. Thankfully, she became the liaison between the provider and patient and she was able to make a connection with them, but also educate them throughout their care. She is currently the External President of MiMentor which is an organization that mentors minority pre-health students for, one day, they can serve the underserved communities. She is able to collaborate with different healthcare professionals as well as students who are willing to achieve their dreams. For her success is hearing one of her mentees say that they got accepted to medical school; for her success is when a healthcare provider connects with the students; and success for her is being able to share information/mentorship with students who needs it the most.
Bio:
Dailyn was born in Guatemala. She came to the states when she was 11 years old with both her parents and her two younger siblings. They settle in and are currently still living in California. Her middle school and high school were not the best schools, she was always being put on English learning classes even though she repeatedly showed her professors that she was capable of more. She never had a mentor and her cousins who were born here in the states, did not pursue education after high school. She had felt alone fighting to pursue her dreams of becoming a doctor. She didn't quite understand what being undocumented was up until her senior year of high school when she was thinking of applying to colleges. She started her college education at Fullerton community college, She attended for 3 years and obtained her A.A in Biology and Chemistry. She then transferred to UCLA where she attended for two years and obtained a Bachelor's in Neuroscience. Her grades were not the best, having to juggle multiple hats at a time with work, family and school was difficult, but fortunately, she was given an opportunity to meet her first official mentor at the end of her senior year. She attended a meeting with Chicanos for community medicine at UCLA where current medical students at UCI attended to give their story. One of the women had done the UCI Post-bacc program and was now a first-year medical student at the same school. The program was exactly what Dailyn needed to make herself a better applicant for medical school. She applied, got in, and did her one year post-bacc program at UCI. She finished the program in May 2017 and has hopes of applying to medical school in the near future.
Bio:
Maria is a currently a fourth-year undergraduate student at the University of California, Los Angeles majoring in Biology and minoring in Chicanx Studies. She was born in Guanajuato, Mexico, but was raised in a small town in the heart of Central California.
As an undocumented Chicana and a first-generation student, her mission is to provide services and resources to underserved and underprivileged communities. She acknowledges the privilege she has to be attending a prestigious university and she yearn to share this privilege with her community by bringing to them what has been provided to her. It is the unrelenting support of her community that has allowed her to continue to succeed in the pursuit of her dreams. During the fall, she will be applying to a MPH in Infectious Disease and Vaccinology at UC Berkeley. Upon graduating, she will be taking a gap year to expand her research experience and apply to postbac programs. Her ultimate career goal is to be a pediatrician and practice medicine in the Central Valley of California. On her downtime, she enjoys weightlifting, spending time at the beach, doing yoga and hiking.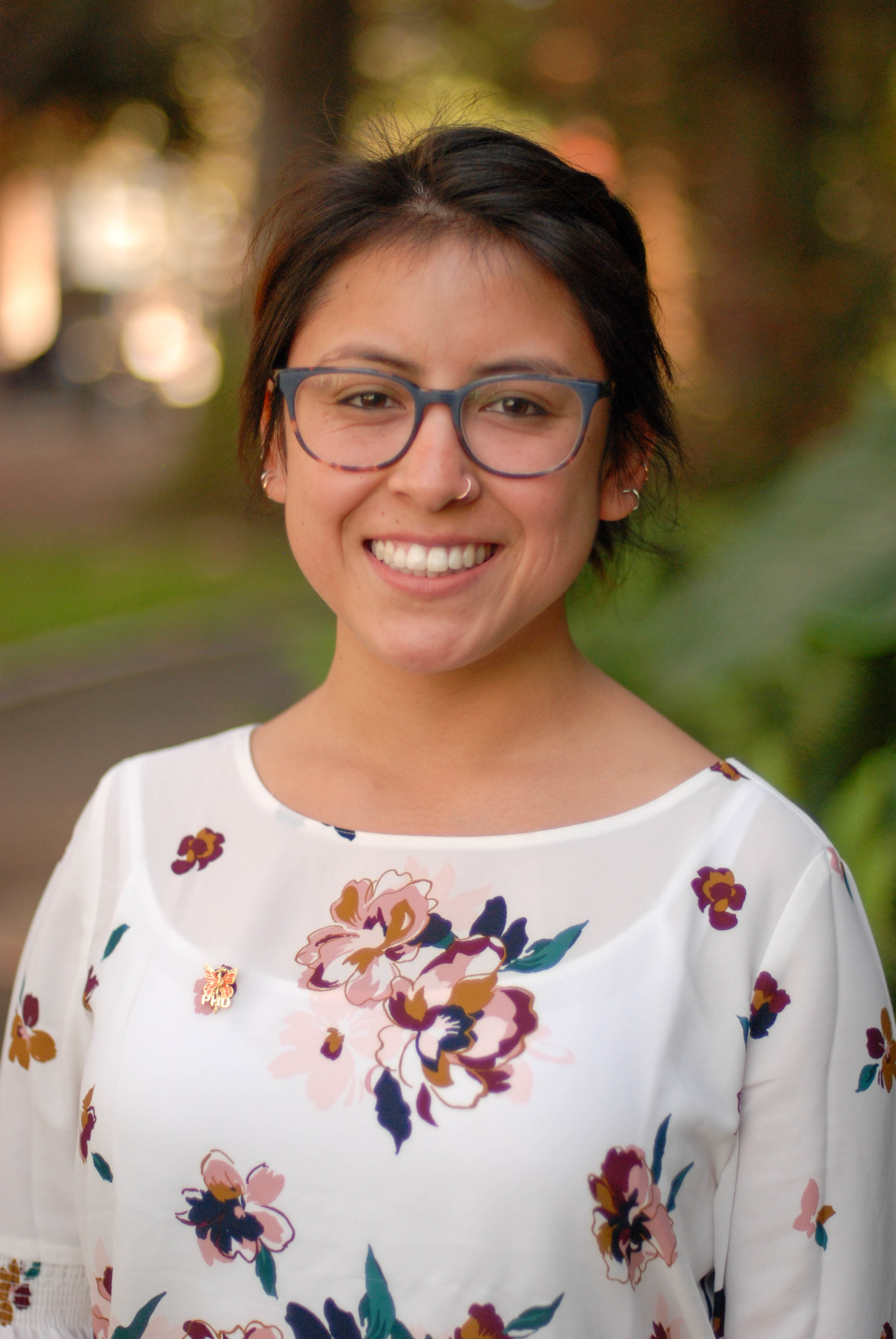 Bio:
Maite is an immigrant from Oaxaca, Mexico and moved to Northern California at the age of five. She attended Pitzer College, a member of the Claremont Colleges, and graduated in 2017 with a B.S. in Human Biology. Maite's extensive background in working with youth and disadvantaged communities has influenced her career path to combat and address adverse childhood experiences and she plans to attend medical school and be a physician. Maite hopes to change inadequate health-care services towards historically marginalized communities and seeks to empower others to seek their full health potential. Currently, Maite lives in the Bay Area and works at UCSF Medical Center where she provides a wide range of services to immigrants and non-English speaking patients.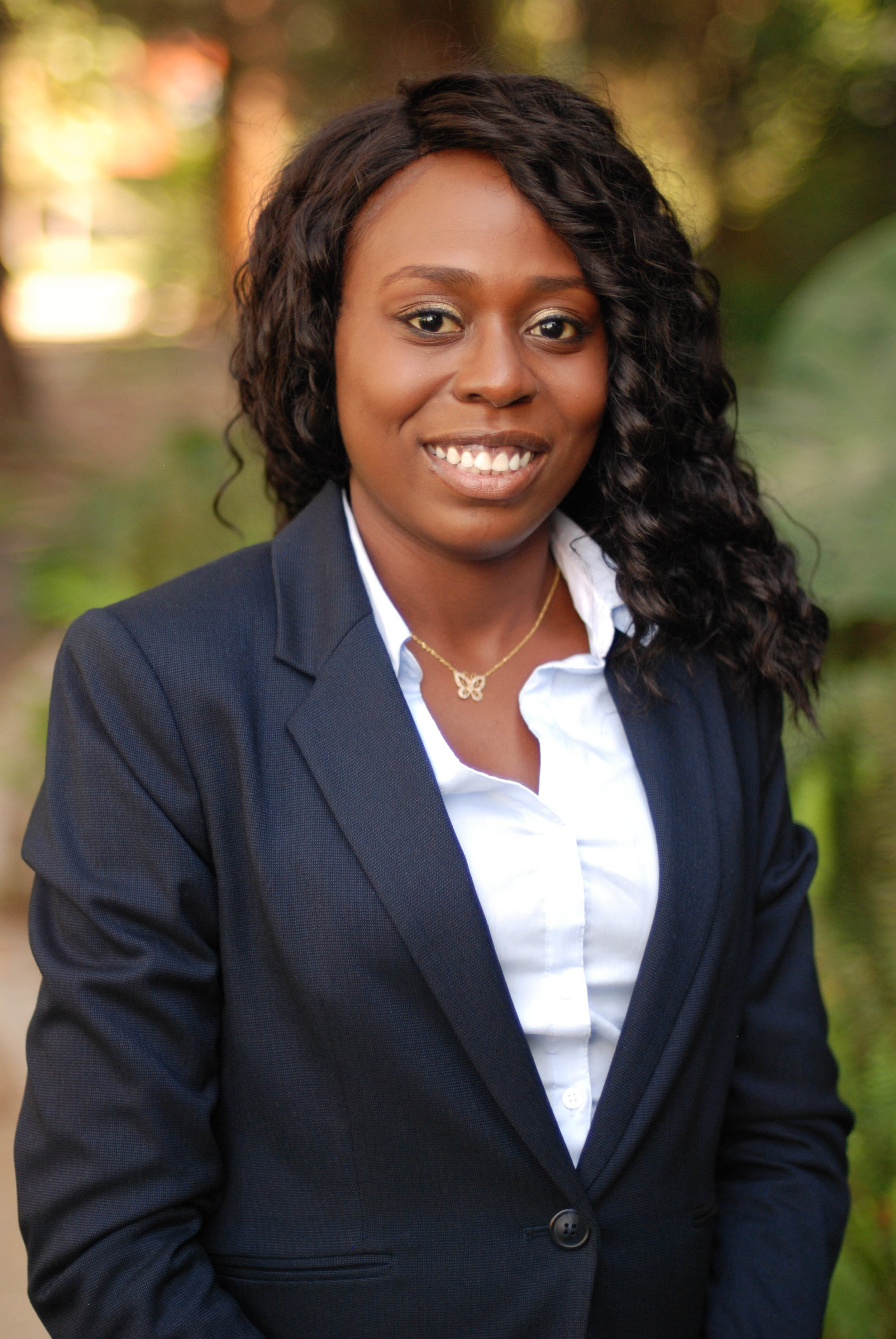 Bio:
Peggy lives in Texas. Her family moved to Texas from France when she was 15 years old. She graduated from the University of Texas at San Antonio with a BS in biology and from the University of Houston - Victoria with an MS in Biomedical Sciences.
She tutors students in all grades and any subject. She also promotes wellness in the workplace. She enjoys being able to work and reach out others in their journeys. Being DACAmented gave her the opportunity to push forward and gain work experience. As she states, being in this situation has helped her grow in such a way that she empathizes and sympathizes with others even more. She wants the best for everyone and just wants people to be happy.
At the moment, she is "patiently" waiting for an interview from any of the medical schools she has applied. Her main goal: to go back to school and become a doctor. She wants to make a positive impact wherever she is. As a doctor, she hopes she will have the opportunity to continue to do so.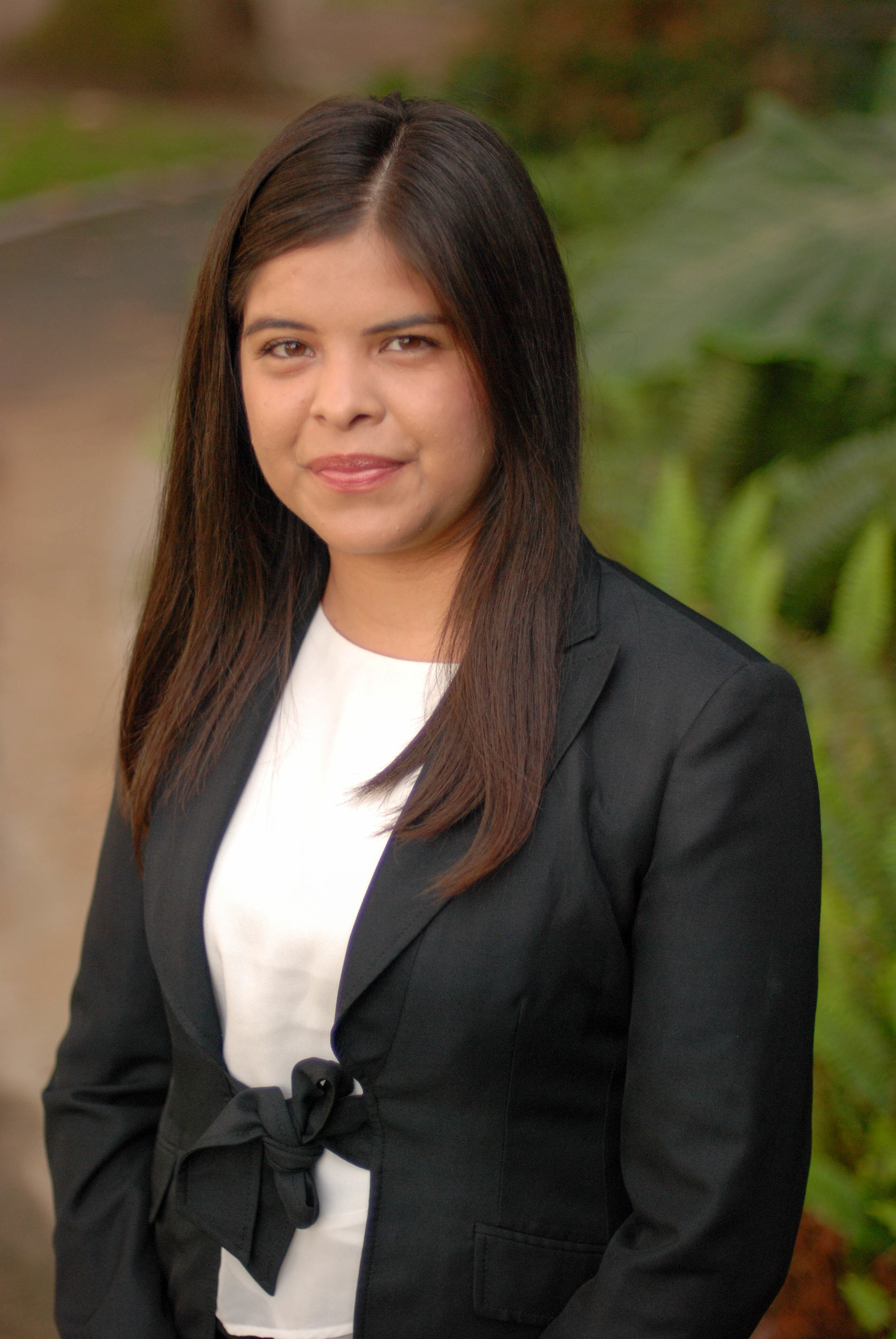 Bio:
Norma was born Guerrero, Mexico. She immigrated to the United States when she was three years old to reunite with her mother in California. She is the oldest of three and a first-generation college student. She graduated from the University of California, Merced with a bachelor's degree in Public Health and a minor in Psychology. Due to the fact that she lived in the Central Valley during her undergraduate career, she was involved in health-related efforts in Merced County. She is currently residing in Northern California and actively seeking opportunities to improve the health of individuals from this area. She has worked with low-income populations and thus, she is aware of the challenges that such individuals face. As a result, she would like to help these people by improving their quality of life. In order to efficiently help them, she plans to pursue a master's of Public Health in the near future.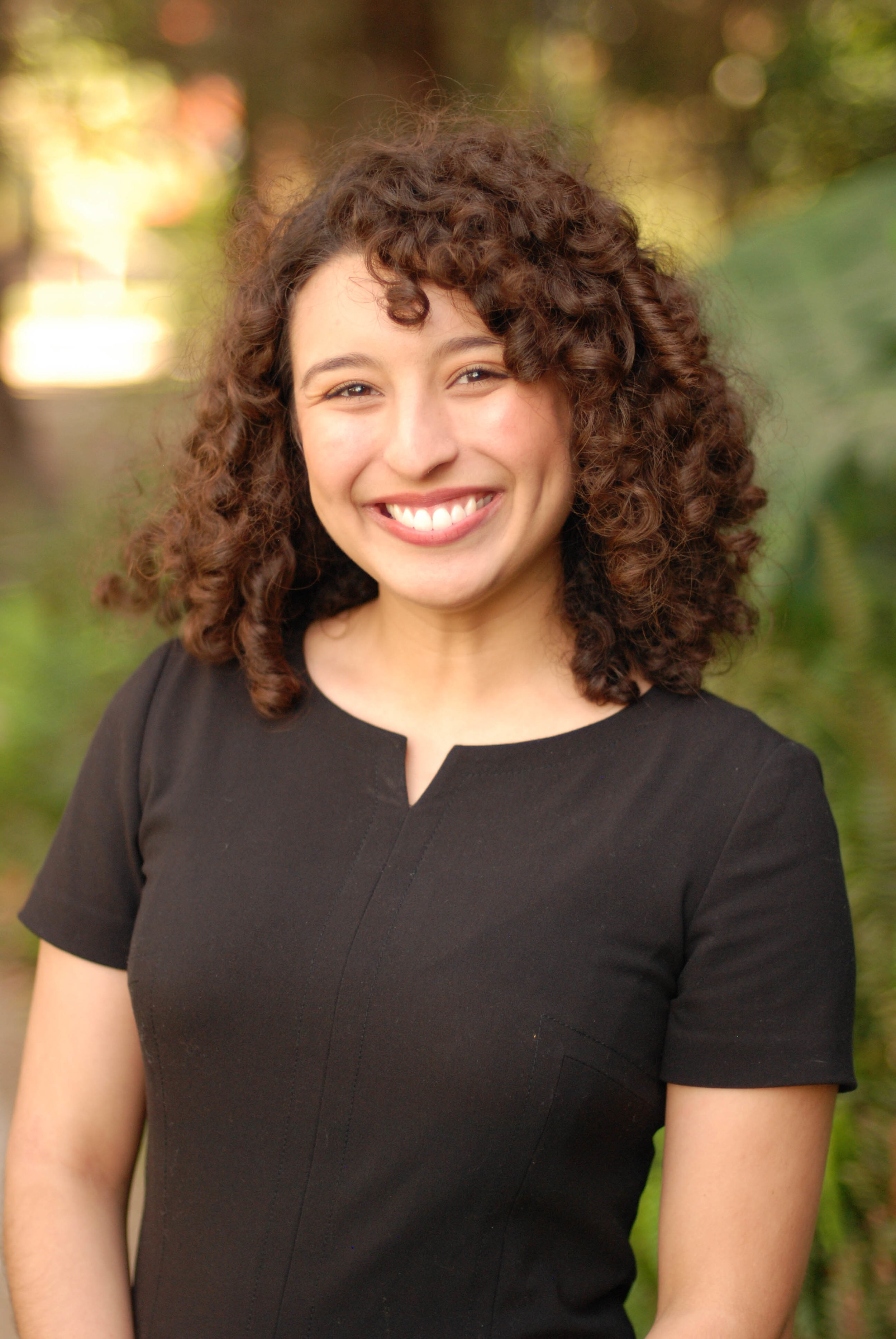 Bio:
Shara is 21 years old and was born in the state of Zacatecas, Mexico. Her family immigrated to Wisconsin in 1999 and, was raised in blue collar suburbs. In her free time she enjoys reading, hiking and creating various crafts. She has a passion for helping others and it her goal to become a dentist and provide care to those who need it the most.
Bio:
Eunice went to UCLA and graduated with a major in Biology and a minor in Asian Languages and Culture, emphasis in Chinese. She hopes to become a primary care physician who serves the underserved community. On her free time, she likes to play with her pug or teach him new tricks. Her goal for the year is to find a new, unique hobby.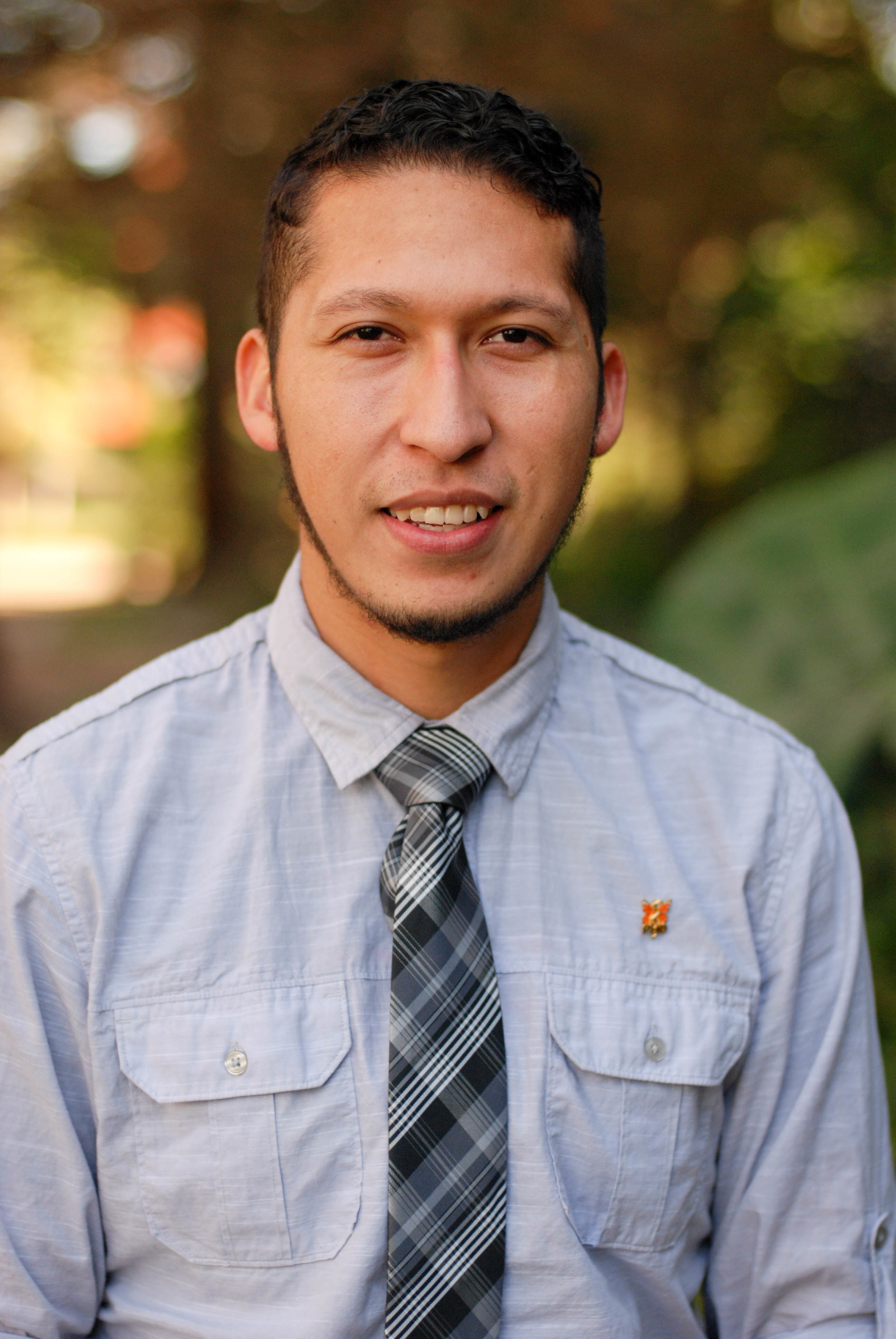 Bio:
Pablo was born in Nayarit, Mexico. Before he had turned one his mother decided to move to Veracruz, Mexico, where a year later, she would leave him under the care of his grandparents. Eight years would pass before he would reunite with her in a small apartment in Oregon. He lived in that very same apartment for the following 11 years. For the first three years he was required to attend summer school in order to increase his chances of becoming a better English speaker, on the fourth year he decided to go just for fun. He graduated from North Salem High School as Salutatorian after receiving his one and only B in my fall semester of senior year. After that, he attended Chemeketa Community College for a year, before making the big move of transferring over to Linfield College. At this incredible Liberals Arts college he would graduate with his B.S in Exercise Science; becoming the first member in his family to ever finish college. A couple of days after graduation he began his full-time job working as a Physical Therapist Aide at PT Northwest. He will be spending a year at this location with hopes of starting graduate school in Fall of 2019 as he continues to pursue his goal of receiving his DPT and becoming a Physical Therapist.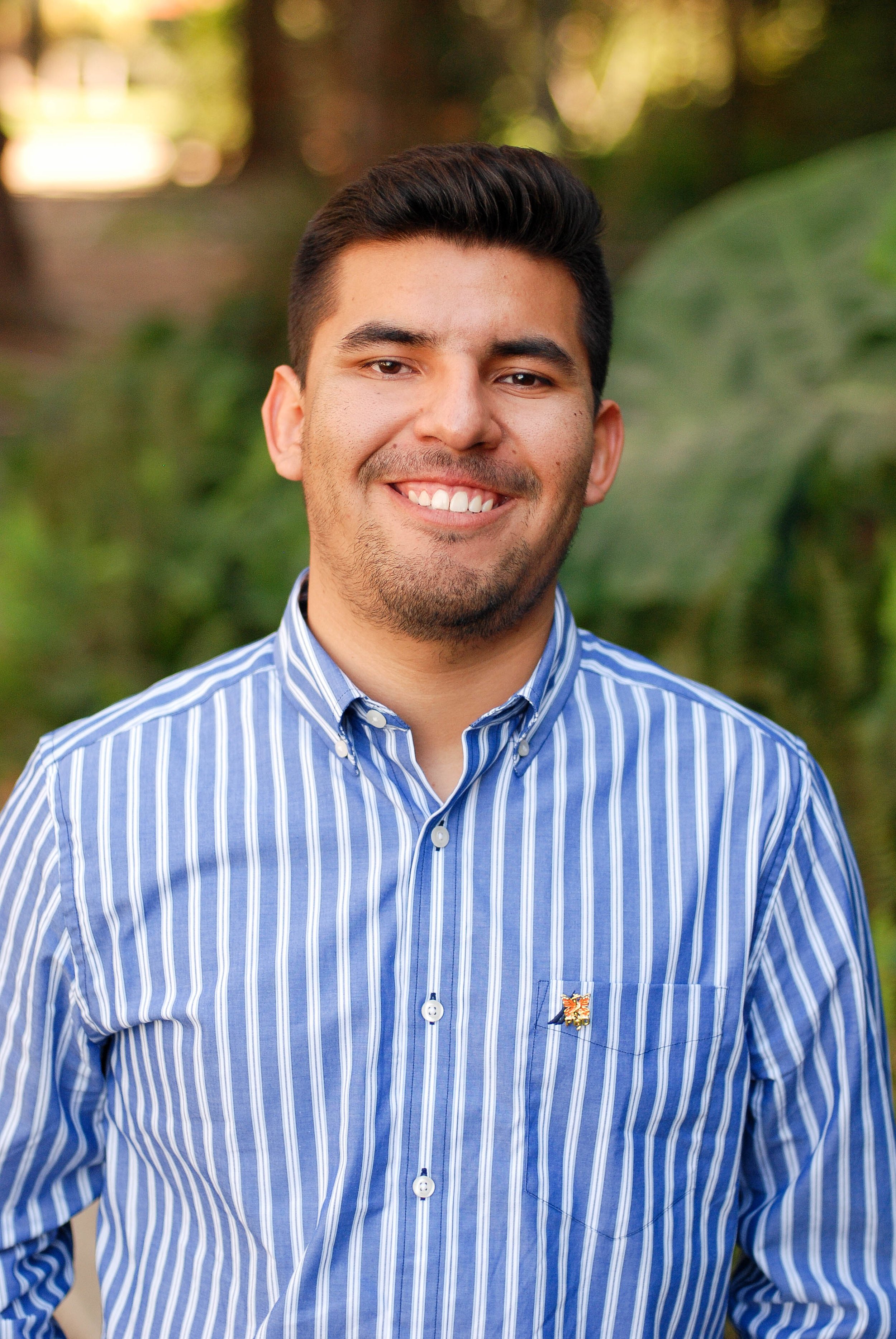 Bio:
Luis is 21 years old and lives in Northern California He will be completing his last semester at UC Berkeley this fall studying Molecular and Cell Biology. His hope is to become a physician one day, hopefully in family medicine. As he states, thanks to the support of his family and the inspiration that he continuously receives from his community, he is currently preparing to apply to medical school next year.
Bio:
Cinthya is a graduate student working towards her MS in Health Care Administration. She received her Bachelor's in Psychology from San Francisco State University. She seeks to work with low income, underprivileged communities to help improve their quality of life; therefore, enabling those children to do well in school and eventually go to college. She is currently working outside of her major; however, she is doing something she enjoys, operations.
Bio:
Valeria is 22 years old and graduated this past June from UCLA with a Bachelor of Arts in sociology. She has an older brother who is currently in barber school. Both of her parents live here in the United States with them and she lives at home with them when she's not at school. She has a multitude of hobbies, but doesn't get to do them often. I she does, you'll catch her baking, knitting, playing sports, reading, watching tv shows or movies and so much more.
She decided to take a gap year, but is planning on applying to a post-baccalaureate program to fulfill the required courses for medical school. She is currently trying to find volunteer/work opportunities in something related to health and community to start gaining experience.
Bio:
Siti came to the United States from Indonesia with her parents in 2005. She graduated from UC Berkeley as a transfer student from Diablo Valley College in December 2015 with a major in Molecular and Cell Biology and a minor in Asian American and Asian Diaspora Studies. During her 2.5 years at UC Berkeley, she was involved in Rising Immigrant Scholars through Education and Asian Pacific American Student Development. She also took the opportunity to study abroad in the United Kingdom during the summer of 2015 where she found passion in traveling. Outside of campus, she also has been involved in ASPIRE since senior year of high school. Because of ASPIRE, she started learning about what it means to be undocumented and how to advocate for herself, her family, and her community. She is planning to pursue a career in the medical field. She's currently working as a clinical research coordinator at University of California, San Francisco. During her free time, she likes to drink boba while watching Korean/Japanese dramas and to solve puzzles.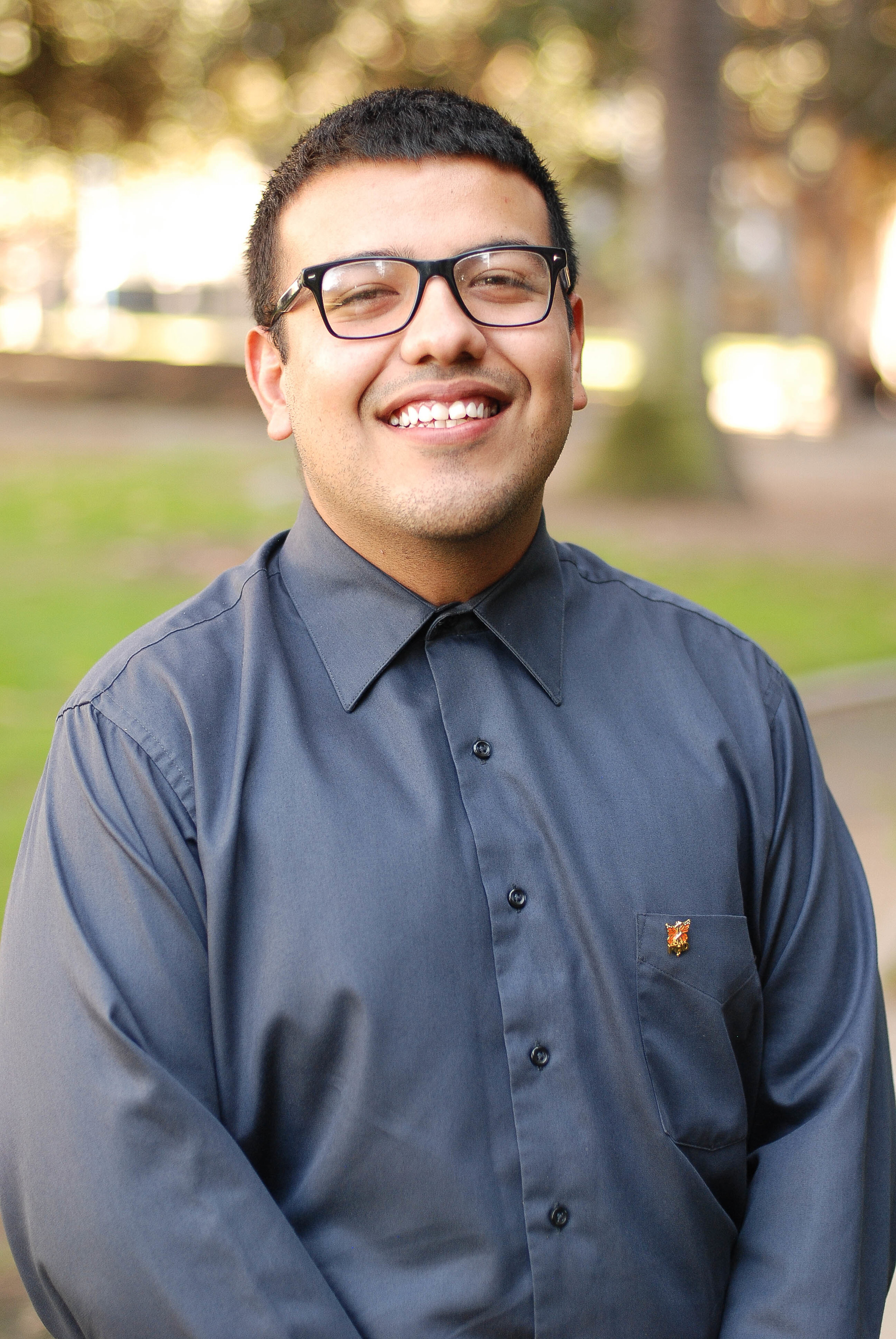 Bio:
Alberto is lives in California but was born in Jalisco, Mexico. He graduated from UC Berkeley with a BA in Public Health. He is the oldest of 3, with 2 younger sisters. His goal is to go to medical school in the near future. When he thinks about what made him want to pursue medicine, he thinks about the shared negative experiences his family and him experienced through the healthcare system. It is these negative experiences that drive and motivate him to pursue medicine and change the stigma that a lot of people have about undocumented individuals. His dream school would be UCSF and to maybe enroll in their PRIME program.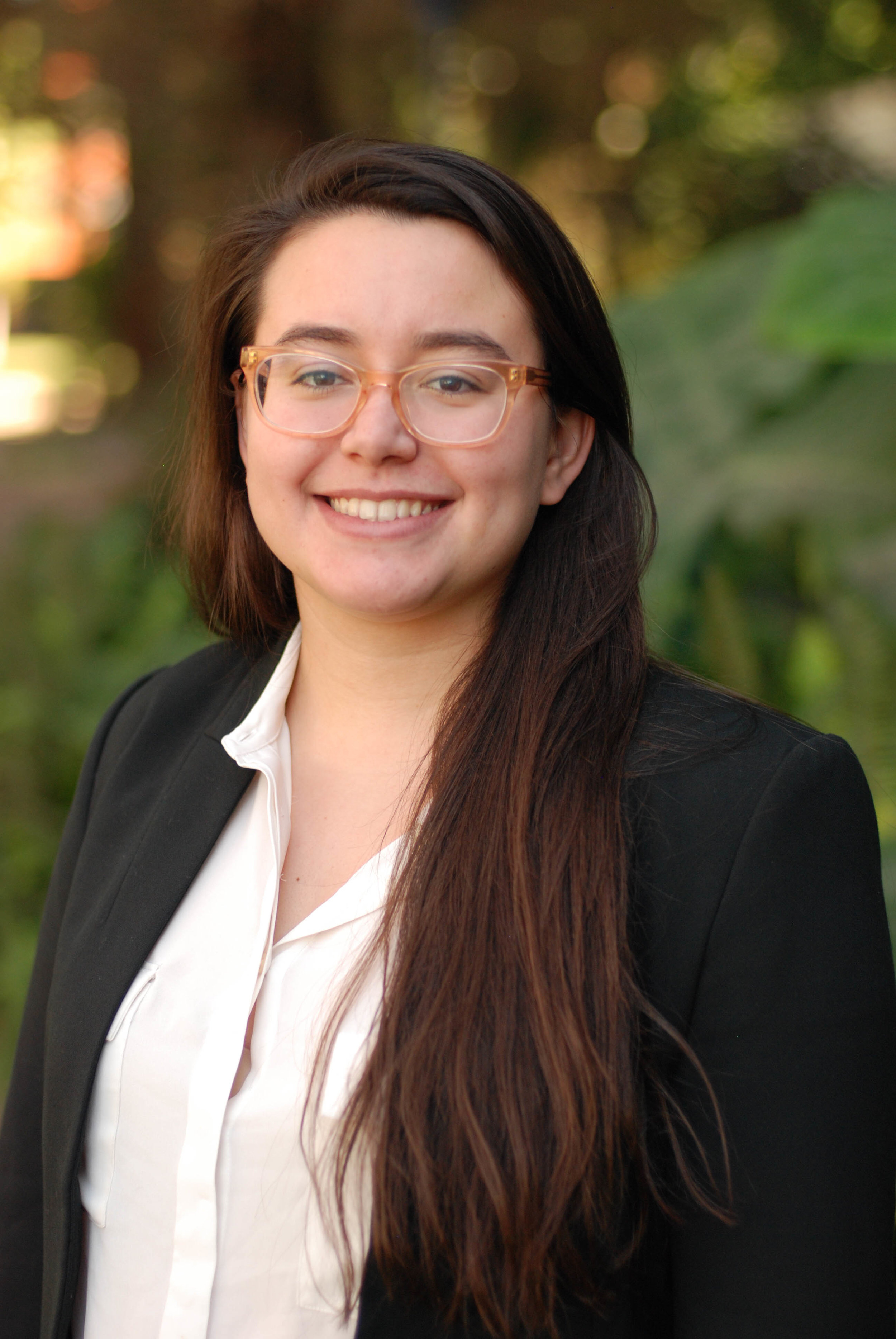 Bio:
Romina recently graduated from NYU with a degree in Neuroscience. She will be a graduate student at Loyola University of Chicago this fall studying Medical Physiology in preparation for medical school. She is very interested in health policy and in the future would like to work as a doctor to alleviate health disparities, especially those present in immigrant communities.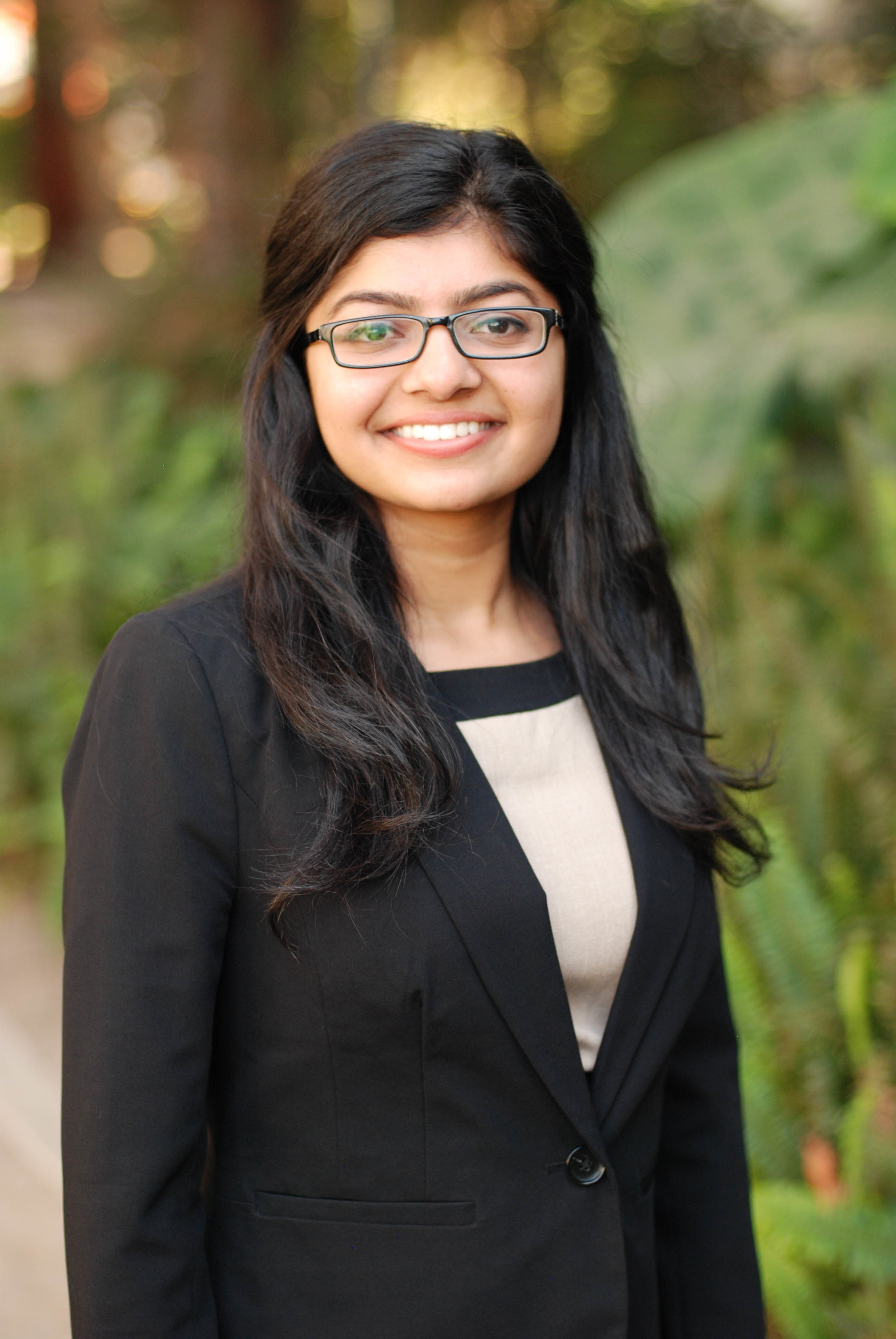 Bio:
Reshma is a rising senior at Cornell University, majoring in Biological Sciences. She's a premed, planning to take a gap year and then apply to medical school. She was born in Gujarat, India. She moved to the US when she was eight years old. She spent a good five years in South Jersey and then moved to South Carolina. When she was about to enter junior year of high school, DACA was announced. It was one of the most important and life-changing events. Financing her higher education was a challenge, which is why she decided to go to a community college. After 2 years, she transferred to Cornell. She is currently in her last year at Cornell and loves it there. She plans to become a doctor and work in underserved communities in the US.
Bio:
Laila is 21 years old. She was born in Mexico City, Mexico and grew up in Georgia. She is currently attending Pitzer College in California where she is a senior studying Human Biology. Although she has been interested in politics throughout her younger years due to her status, learning science has flourished her desire to further her studies in Public Health. Being a part of the undocumented community has served as an inspiration and a drive to pursue a career in research and policy changes to improve health care accessibility and preventative care for marginalized communities.